Badlands Golf Club Case Study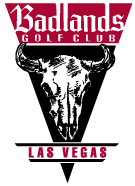 One of the things Elite Golf identified when taking on the Badlands Golf Club was that it truly was a diamond in the rough. The course had a earned a reputation as the Best Desert Course, among others, and had became a favorite destination for those who were interested in improving their target play. Nearly everyone who played the course immediately recognized how unusual it was. In the heart of one of the most sought after tourist destinations in the world, yet nestled serenely against the spectacular Red Rock National Park, Badlands is truly unique. Yet, its unique qualities did not translate throughout the facility. Certainly it was felt on the greens and fairways, but those extra touches to complete the experience for the player were simply not found.
Along side improvements both in the golf shop and with the facility's maintenance, Elite Golf set to work capitalizing on the unique setting and design of the course. From cart numbers to yardage books, nothing was overlooked.
Within less than a year, Badlands Golf Club had significantly improved its bottom line and was on track to thrive despite the current economic climate.